NAT 118 | 57.7%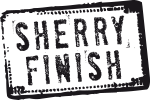 Savanna - 2006/2022
Dark, concentrated, flamboyant it betrays its long maturation at the tropics in Cognac casks, followed by a continental finish of 42 months in refill Oloroso.
The high-esters slow fermentation is evident at the nose: bergamot (and Earl Grey tea), orange peel, notes of cocoa and chinotto, and cloves. But the oak imparts black coffee too, and herbal notes.
At the palale, it fights between the tannins and the sweetness (cocoa powder and burnt sugar), with the extra twist of a vermouth-like touch. The finale is very dark, oaky and spicy.
Product information
NAT

NAT 118

Distillery

Savanna

Distilled

2006

Bottled

2022

Cask n°

816/817

Age

16

Alcohol

57.7%

Outturn

1278

Finish

42 months refill Oloroso

Origin

Réunion

Distilled from

Molasses